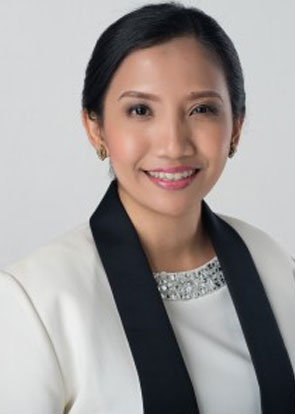 Rose Angeli S. Bernaldo (Rose)
Partner

Professional Experience
Rose joined RSBA in 2009 as an assistant audit manager, coming from a private corporation and a Big 4 CPA firm. She was assigned in the audit of banks and other financial institutions.
In RSBA, she managed clients in several industries, such as brokerage, manufacturing, retail, renewable energy, banks, financing companies and others. In 2016, she was the Chairperson of the Standing Committee on Meetings and Programs of the Association of Certified Public Accountants in Public Practice.
She graduated Bachelor of Science in Accountancy in 2004 at the De La Salle University-Manila. In November 2017, she completed the General Management Programme offered by the National University of Singapore (NUS).
Return to directory